Lost To The Waves
Editorial design, illustration, journalistic design
Lost To The Waves is an exploration of rising sea levels due to the Earth's changing climate and the consequences this has, or will have, on living beings. The contents of this book combines science and art to piece together this complex phenomena.
To view the full book, visit
here.
To view my photos featured in the book, visit
here
.
April 2020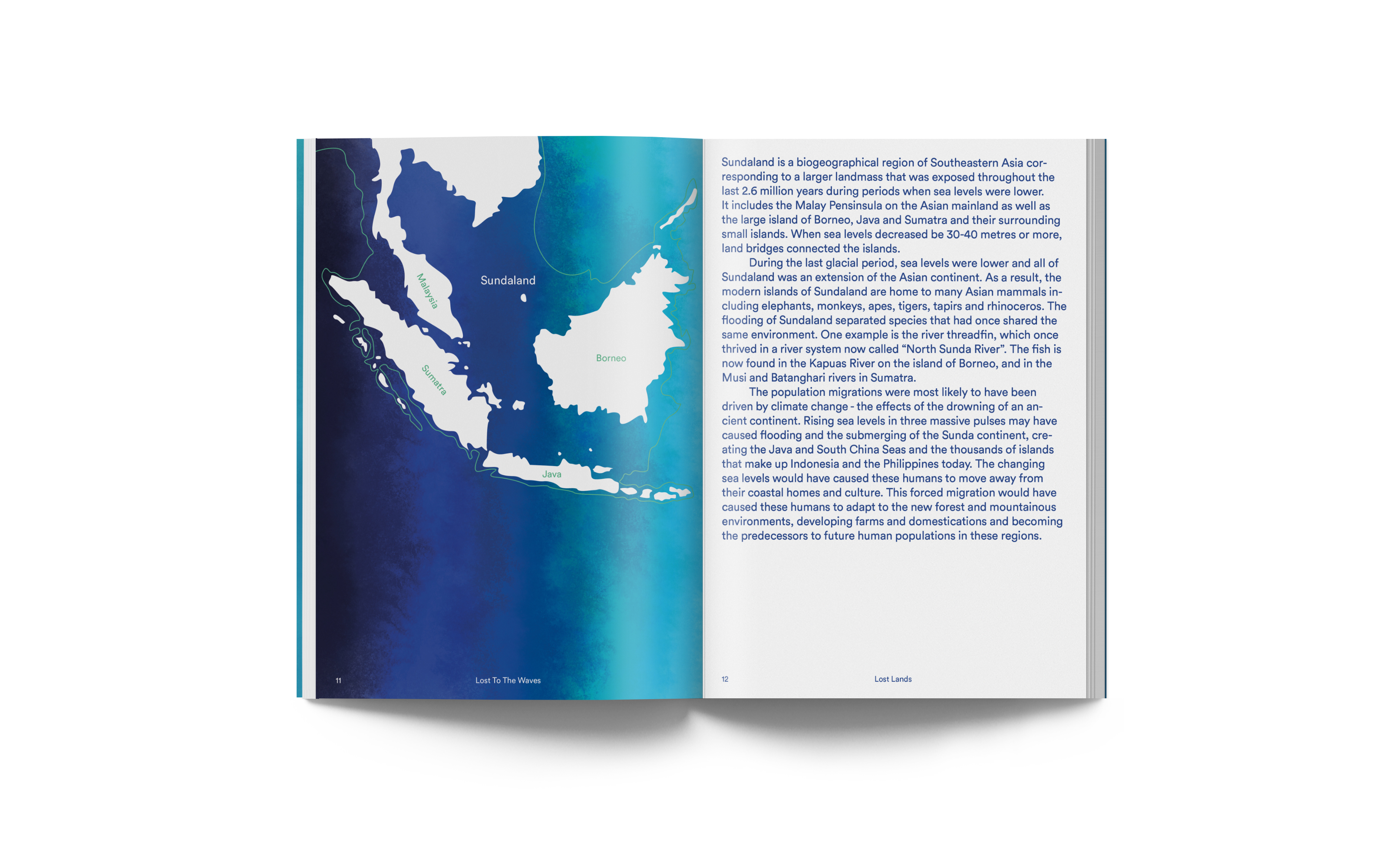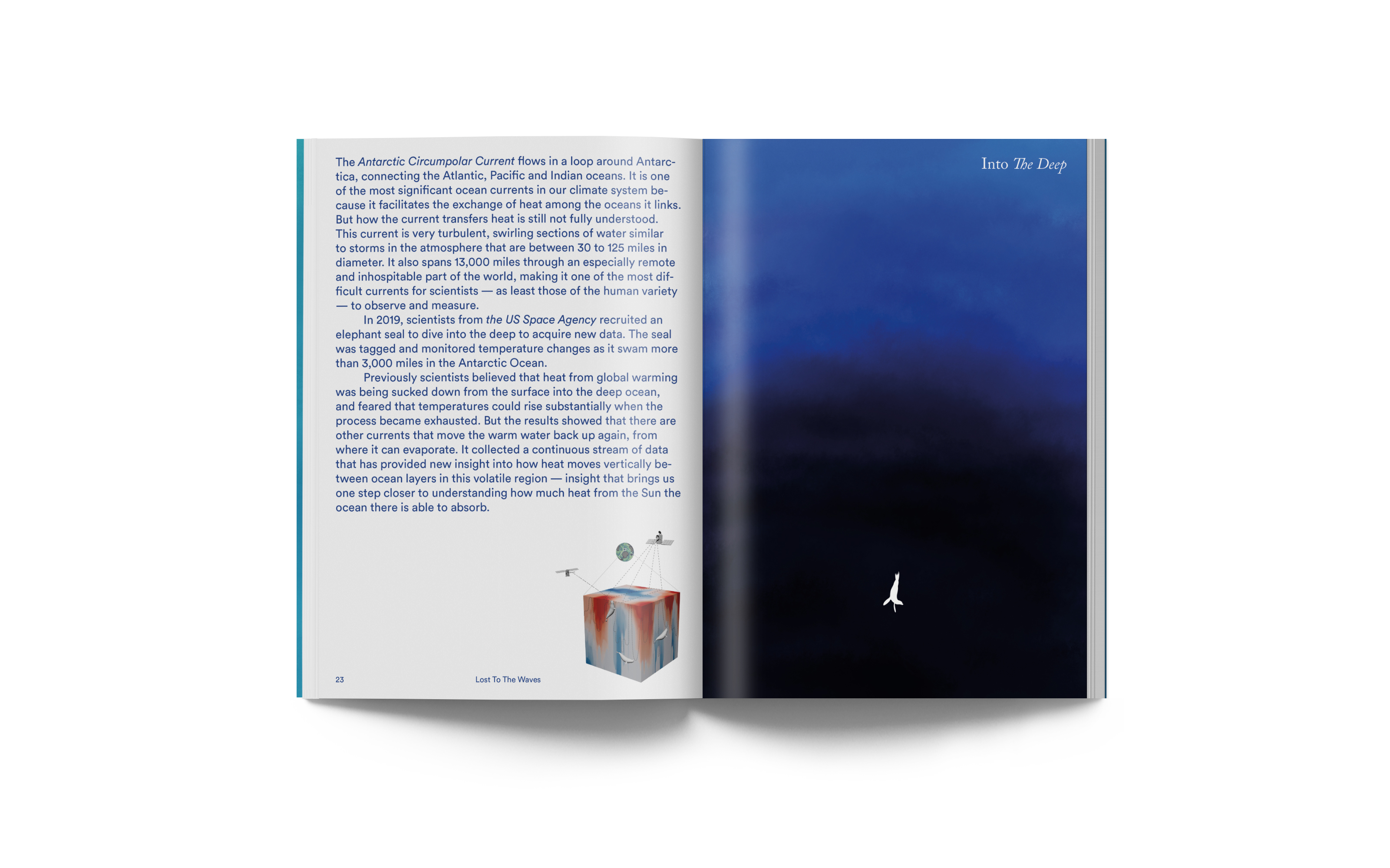 ---
Rosie Bond 2020 - Bristol, UK ︎