Lost To The Waves


Editorial design, illustration, journalism

Within my self-directed studies in my final year at university, I explored the interconnection between people and nature to gain an understanding of the often negative impact humans have on their environment. My curiosity for changing landscapes, particularly in coastal areas, led me to carry out a long-term investigation into rising seas, as a planet as well as a country here in the UK. My research was in the form of interviews, field trips, photography, documentaries and reading which I then edited together into a sequential 120 page book along with my own original illustrations.

Lost To The Waves is an exploration of rising sea levels due to the Earth's changing climate and the consequences this has, or will have, on living beings. The contents of this book combines science and art to piece together this complex phenomena. The book aims to alter people's perception on rising sea levels, to start conversations and to educate the reader on such issues.

Featured artists within the book include Tom Hegen, Ai Wei Wei, Jashim Salam and many more.

April 2020

︎︎︎ I was approached by international art and design magazine, Aesthetica who interviewed me about my motivations and inspiration for Lost To The Waves as well as questions about my practice and life in general. Please view my full feature

here

To view the full book, visit

here.

To view my photos featured in the book, visit

here

.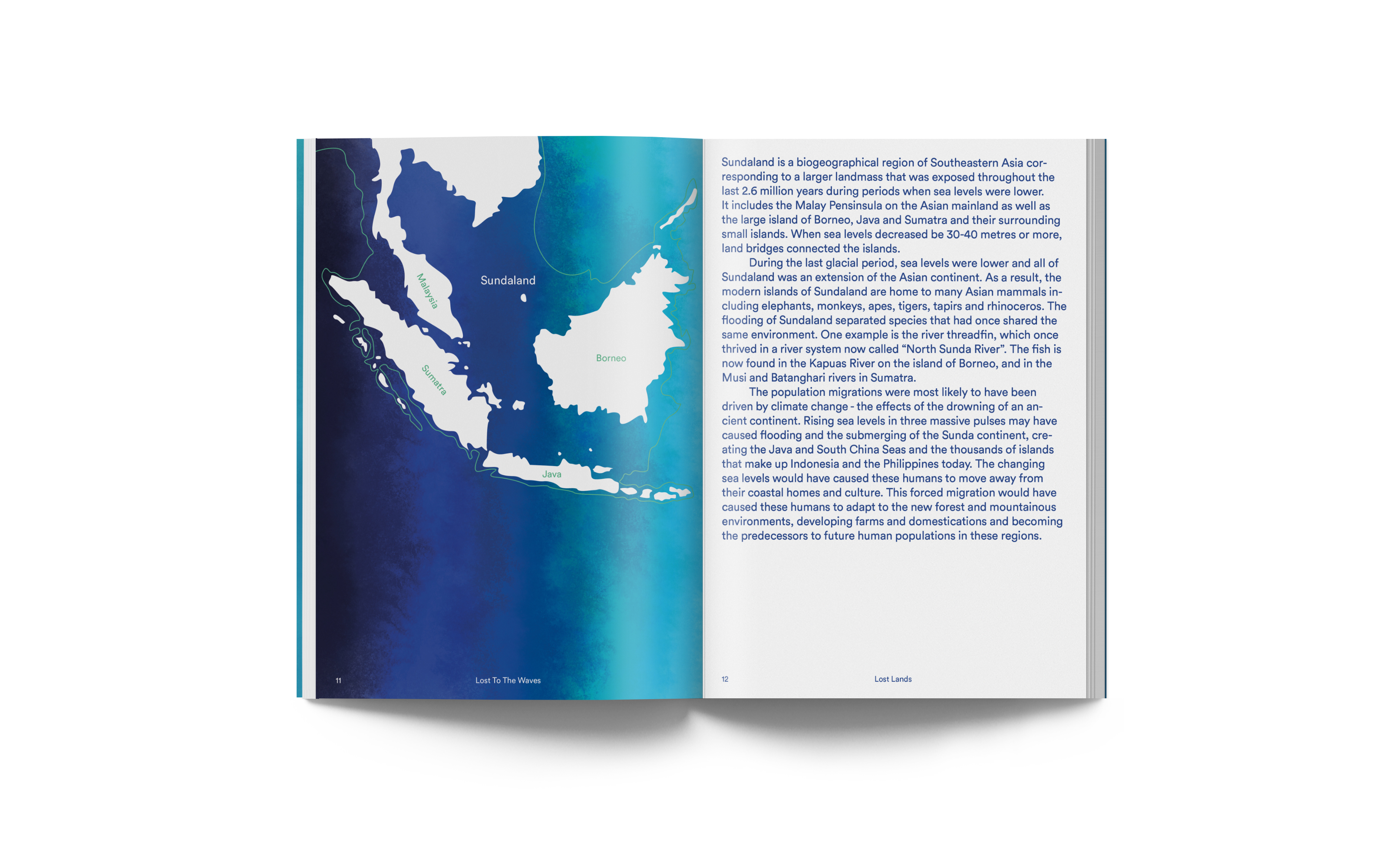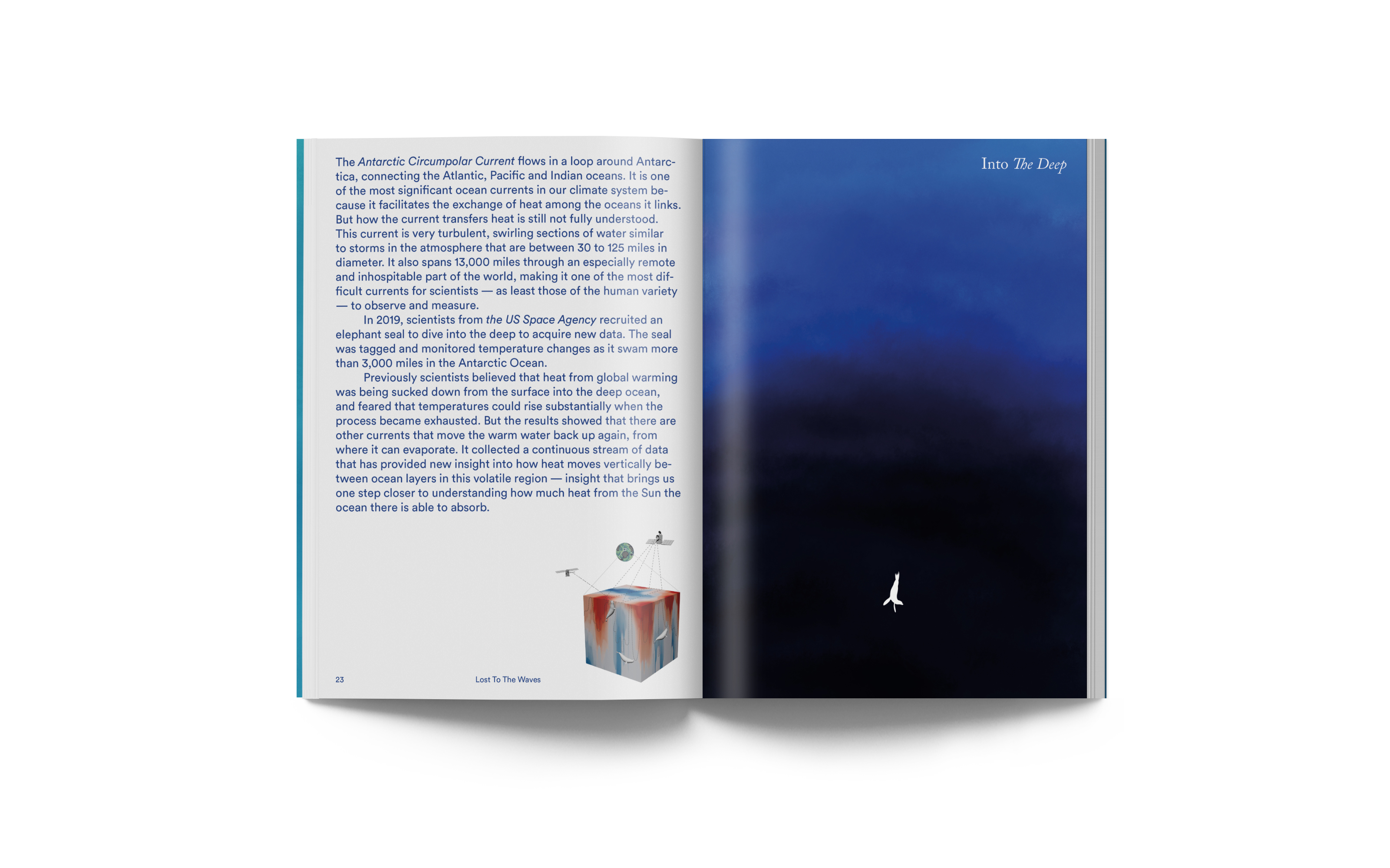 ---
Rosie Bond 2020 - Bristol, UK ︎